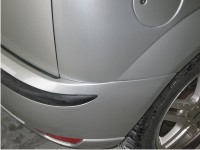 Car Body Repair Dorchester
We are the Dorchester based motor specialists. We cover all your motoring needs including Bodywork repair, accidental repairs and we specialise in paintwork. Our reputation is impeccable for delivering a professional service at competitive prices.
Our Services
Car Body Repair Dorchester
Our experienced technicians are on hand to service all your bodywork requirements.
Bespoke Mechanical Repairs
We take pride in offering you a custom built mechanical service.
Alloy repair Dorchester
We provide a comprehensive fitting service , Please call for further information.
Insurance Work
We undertake all insurance work, taking the sting out of that unfortunate accident.
Paint Specialists
From complete re sprays to touching up, our best work goes unnoticed!
Accident Repair
A full accident repair service is available. all work is guaranteed.
Welcome to Tasty Motors we are a well established and highly reputable business that is based in Dorchester, Dorset. We are the body repair specialists that are passionate about our work. At Tasty Motors we strive to deliver our customers with an efficient and professional service whilst being one of the most competitive in our industry.
At Tasty Motors we offer a wide range of services which are available at excellent prices. Our team of professionals are able to carry out the following: Alloy Wheel repair in Dorchester, Car body repairs in Dorchester, Car body repair Dorchester, Alloy repair Dorchester, Alloy Wheel repair service Dorchester and Car body repair service Dorchester, Horsebox_repairs Dorchester, Industrial protection painting and much more!
Have you been in an accident? If your car has been damaged in an accident we can help. We are able to carry out insurance work to get you back on the road again. Please contact us to discuss your requirements.
We are also car paint specialists in Dorchester and can do touch ups through to full car re-sprays. Whatever your requirements may be at Tasty Motors we have it covered!
Over the years we have developed a strong reputation in our local area for the quality and efficiency of our work and are now considered experts in the Dorchester and Weymouth area for anything related to Car Body Repair or Alloy Repair.
If you require a service that has not been mentioned then please feel free to give us a call and let us see if we can help. Our friendly staff are always available to offer friendly and helpful advice regarding and of the services that we offer.